Reviews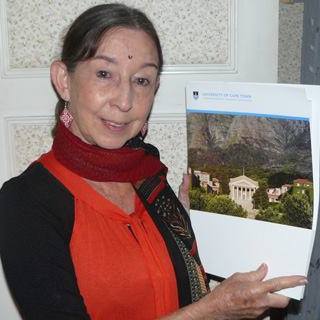 Manesh is a talented dancer and an inspiring and exacting teacher, he is continually striving towards perfection; he brings to his dancing and his teaching that standard of excellence which the demanding world of the Kathakar requires. But that is not all… because Manesh is not only a dancer and a teacher and a good role model, he is a Guru of Dance. A guru is a person of substance; Manesh carries with him an aura, a 'sense of presence and knowledge' that only a true guru possesses. This is not an easy role to fulfill, nor is it always a comfortable role, the pressure can be intense and it is a lonely place to inhabit at times. Manesh is a guru in the traditional sense of the word, he is carrying forward, in his approach to his life's work and passion, all those values that are evident when one reads our ancient texts on classical dancing or studies the intricate carvings of the dancers in the great temples of India. He is inspired when on stage, his performances enrich the audience; he takes us out of ourselves to an elevated space and gives our souls a vision of the Divine Creator through his dance.
SMT. HEATHER PARKER-LEWIS (senior Bharata Natyam artist, author and dance researcher)
---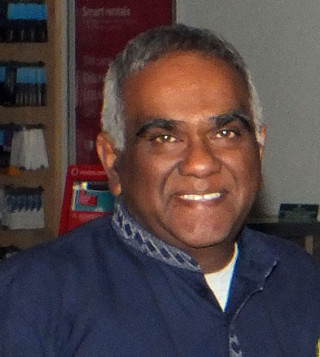 This is a brief resume of Guruji Manesh Maharaj and his commitment to the performing arts sector and, specifically on his contribution to Hindustani Classical Music and Dance.
Sri Manesh Maharaji (Guruji) is an accomplished and internationally acclaimed exponent of Hindustani Classical Music and Dance. His special interest is the ancient Indian classical dance form known as Kathak. Kathak is essentially using complex body movements, facial expressions and footwork to illustrate a narrative. The narrative could be as simple as a playful difference of opinions between a pair of lovers to excerpts from Hindu scripture. Sri Maharaji has in many ways redefined the position of Kathak in the South African context by using his expansive experience and knowledge. In all his performances he receives positive reviews from the severest of critics and his audiences show their appreciation by resounding standing ovations.
As a soloist, he has the capacity to perform rigorous two to three hour routines and still sustain the interest of his audiences. His wide repertoire of sub genres within the broader Kathak framework allows him the flexibility to provide subtle and often aesthetically delightful variations to prescribed compositions and thereby sustain the interest and appreciation of his audiences.
Also in his collaborative experiments, he has performed with many celebrated artistes from across the Indian Music spectrum. He has been able share the stage with other professional in a wide variety of genres – from drama to dance recitals to classical music expositions.
He is in many ways a complete artiste. His knowledge and experience in Indian Classical Music is evident in the technically adept items he produces for his performances. He has also trained a team of musicians who provide live accompaniment for him in his performances.
His interest and commitment to his art form is evident in the number of adequately trained students who have graduated from his school.
The ABH/AYS is indeed privileged to mentor and support this incredibly talented artiste who in so many ways reflects the diverse fabric of South African Society.
SHRI RAJISH LUTCHMAN – TABLA ARTIST & CEO (ARYAN BENEVOLENT HOMES).
---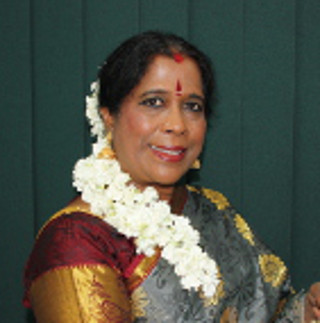 Manesh Maharaj has performed as a Kathak dancer under the banner of Natya Kalalayam Academy of Music and Dance for numerous productions such as YUGALA NRITYAM, CHATURANG, NATYA SAMARPANAM AND SAMYUKTAM which have been presented and directed by myself. He has maintained the sanctity of his art which has enriched the cultural soil of South Africa. He is deeply committed to the propagation of Kathak and handles himself and his work with the utmost discipline and professionalism. His solo performances are marked by a polished technique and a well-researched and deep understanding of the concept ultimately allowing the audience to freely share in his experience and message. His work appeals to a diverse and multi-cultural audience due to his ability to skilfully use the art of Kathak to transcend all. It is a pleasure to work with such an artist and I wish him well and look forward to many more artistic endeavours together. Manesh is the only Kathak dancer in South Africa performing full length solo recitals.
SMT. KANTHARUBY MUNSAMY (SENIOR BHARATA NATYAM GURU, ARTISTIC DIRECTOR AND PRINCIPAL OF NATYAKALALAYAM ACADEMY OF MUSIC AND DANCE).
---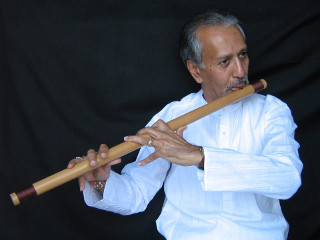 Manesh Maharaj is an artist of very high standing as far as the Indian Fine Arts is concerned.
Nirvana Performing Arts Circle forged a relationship with this remarkable artist in 2007 when we hosted his performance with Verushka Pather in "Poetry in Motion" which is exactly what it was…poetry in motion. He is meticulous in portraying his art-form.
His is an artist par excellence in his style of dancing and he can be regarded as the doyen of Kathak in South Africa – in fact he could be in the class of any Kathakar from India.
We subsequently hosted Manesh with "Chaturang" and "Divine Shapes" the latter being a collaboration with the Nelson Mandela Art Museum which had an exhibition of Indian miniature paintings on show. Manesh eloquently gave a talk on the miniatures which was well received by the diverse gathering at the museum. His performance at the Savoy Theatre was a mesmerising feast for the eyes…outstanding and brilliant as to be expected from a professional artist.
Manesh is also an accomplished musician and this helps him tremendously to arrange music for his dance performances.
This artist will contribute immensely to the exposition of the Indian Fine Arts in South Africa and he has the full support of Nirvana Performing Arts Circle in his goal to achieve this.
SHRI MAHESH NAROTAM – HINDUSTANI CLASSICAL FLAUTEST AND CHAIRPERSON OF NIRVANA PERFORMING ARTS CIRCLE.
---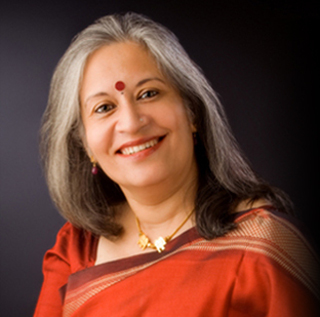 I share a very special bond with Manesh Maharaj. He came to me a shy and unassuming boy with a very special inclination towards music. It was early in our association that I sensed a spark in him. Gifted and extremely assiduous in his approach, he overcame many obstacles as a foreign student in India and went on to excel in his chosen fields of Hindustani classical vocal music, Kathak, Tabla and Sitar. His outstanding development in all spheres of Indian performing arts, be it vocal (kantha sangeet), dance (nritya) or instrumental (yantravadya), leads me to believe that he is truly a Sangeetagya or a connoisseur of music - a living example of the heights to which passion and dedication can take a person. Manesh's greatest asset remains his down to earth nature and his unstinting devotion to his gurus. As his teacher and more importantly as a fellow performing artiste, his efforts to promote Indian classical music, dance and culture, make me proud. I wish him nothing but the best in all his endeavours and I am sure that he will reach the pinnacle of success.
SMT. SHAMPA PAKRASHI – HINDUSTANI CLASSICAL VOCALIST AND GURU.
---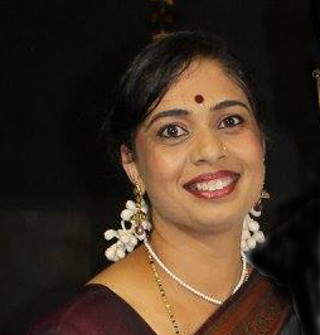 I have the great privilege of having Manesh Maharaj as a dance colleague, one who understands how I see the magic of the Universe through dance, intuitively. It is unimaginable that this journey started only two years ago in 2014, and a sure sign that our paths have crossed before.
He is an artist of the highest calibre, dedicated and committed to his art with such firm resolve that cannot be shaken by any one thing. His incredible talent together with his abundant knowledge and fiery passion yield a performance of immeasurable energy and soul fulfilling contentment for the observer.
Devoted to his students, his art and his God, he has integrity and humility like that of Hanumanji. He shares his knowledge unselfishly with any, and all who seek honestly.
It is sincerely an honour to have his guidance and support on my own journey of dance.
DARSHANA RAMA – BHARATA NATYAM DANSEUSE
---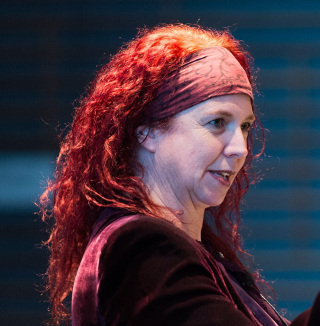 I have spent the last 11 years eagerly and dedicatedly following the career of Manesh Maharaj. Maharaj is a classically trained dancer and performer in the classical North Indian style of Kathak. He has graced various professional Durban stages with virtuoso solo and duet performances that have often seen him industriously fusing his own technical prowess with those dancers who come from various other Indian classical forms like Bharata Natyam – in this he has a unique and dedicated vision to both holding the tradition of Kathak clean and clear, but of also understanding the artistic impulse to move and grow classical forms as they manifest and change in the South African context.
In Durban and South Africa he is considered to be the most highly skilled and trained Kathak dancer living in South Africa and often tours to Cape Town and Port Elizabeth to share his skills as both teacher/guru and as performer.
In 2014, I was commissioned by the Playhouse Company in Durban to revisit a fusion work I created in collaboration with Madala Kunene that fused African and Indian dance (and music) traditions with my own contemporary dance languages. The work is called BHAKTI. To this end, I approached Manesh Maharaj to come on board as a guest performer with my FLATFOOT DANCE COMPANY within the work and to take on the role of the lead dancer and storyteller. It was a huge honour to have him agree and to be able to work with an artist of his magnitude and skill.
I found him to be open, extremely hard working and very generous in his willingness to share his dance knowledge. His presence in the cast offered a light of style, technique and dedication, and given that he worked in a workshopped process, I was able to rely very heavily on him and his skill, to bring this dance theatre work to life. As a maestro classical Indian dancer, he was able to make the huge leap into a contemporary idiom and was open enough to take contemporary company class each morning with a full cast of dancers. This work was so successful that the Playhouse asked us back in 2015 to stage it again and so I was fortunate enough to have the opportunity to work with him again.
In 2016, I was further awarded a commission by the JOMBA Festival in Durban and created a collaborative work with Manesh Maharaj and the spoken wok poet Iain ewok Robinson – with the FLATFOOT DANCE COMPANY. The work, titled "MIGRATIONS (at the feet of Kali)", premiered at JOMBA 2016, at the KZNSA Gallery. We were then invited to perform this work again by the inaugural Nritya Angan Festival hosted at the Playhouse in September 2016. Finally, this work and my collaboration with Mr. Maharaj, sees international waters as we ready ourselves for a trip to Senegal to perform at the Goree Island Diaspora Festival – as guests of the National Arts Council for South Africa. This remains a very big high point for all of us as South African artists and I am delighted that my collaborative work with Mr. Maharaj has been recognised like this.
Manesh Maharaj has done that rare and beautiful thing of keeping an ancient classical tradition alive but in a manner that has understood when and how the contemporary is needed. To this end his work truly speaks of what it means to be a contemporary Indian South African and I am humbled by his dedication to his work process.
LLIANE LOOTS – ARTISTIC DIRECTOR: FLATFOOT DANCE COMPANY.
---
Achievements
Manesh represented South Africa at the International Dance Festival hosted by the Indian Council for Cultural Relations in India in 2011 and shared the stage with some of the world's most renowned classical dancers in a series of performances that toured India.
SATVIKA, his solo kathak performance, was released on DVD in February 2014 making it a first by a South African artist. This exposed Manesh, as well as his senior music students (who accompanied him), to an international audience.
In 2014, he choreographed for the short film, 'THE DANCE'; that was screened at the Durban International Film Festival.
Manesh has been involved in the choreography, production and direction of over fifty musicals, dance dramas and has presented his own students for Rangmanch Pravesh. These recitals have all received rave reviews & critical acclaim. Through many of these programmes he has assisted various religious and non-governmental organizations to raise funds for their respective projects. Giving back to the community constitutes an integral part of Kala Darshan's objectives.
Under the banner of Kala Darshan, Manesh launched SANKALP in 2015. Sankalp is an annual festival of classical music and dance which aims to highlight & expose the solo artist. Sankalp has created a platform for upcoming as well as established artists both locally and abroad and is the only current festival of its kind in South Africa.
A future endeavour scheduled to launch in 2017 is PURUSHAM – a festival showcasing the male dancer.
His training in Hindustani Classical Music has equipped him to compose music and Kathak bandishes such as Vandanas, Sargams and Taranas in a variety of Taals and Raags which have enriched his repertoire.
His personal research into the ancient Temple tradition of Kathak brings to his performance an equal balance between the Divinity and the beauty of rhythm inherent in Kathak.
A special association with world renowned contemporary dance choreographer Lliane Loots has afforded Manesh the opportunity to showcase Kathak in two highly successful productions, namely BHAKTI and MIGRATIONS. This has taken Kathak as a dance form into a new space and has exposed it to a wider cross-cultural audience.