Home
Based in Durban, South Africa, Manesh Maharaj is a highly celebrated Kathakar whose mesmerizing display and mastery of Kathak have won him wide acclaim from critics and connoisseurs both locally and abroad. He honours the role of a soloist with the utmost respect, discipline and devotion. His thought provoking concepts and engaging performances transcend barriers and convention and are infused with a universal appeal that elevates one from the mundane to the ethereal. A dynamic innovator and ambassador of an ancient classical tradition, Manesh is a firm believer in the 'now', connecting his artistic creations with anyone who shares a natural empathy for life.
Manesh Maharaj offers his students and audiences a rare spiritual experience through his passion for the performing arts of India. His innovative work enriches the cultural soil of South Africa. His intention is to expand this influence and to spread his unique style of Kathak onto the international stage.
Upcoming performances
AvAhan – A Solo Kathak Performance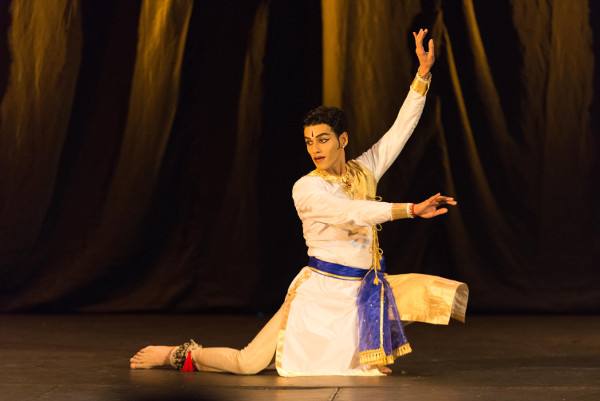 September 1 | 8 PM - 9:15 PM | Verlin | Klosterstr. 44, 10179 Berlin, Germany
September 19 |University of Teacher Education | Zug, Switzerland
September 25 | University of St.Gallen | St.Gallen, Switzerland
AvAhan – a solo Kathak performance by Shri Manesh Maharaj invokes the cosmic energy of 5 deities in the Hindu pantheon namely GANESH -The elephant-headed God who removes obstacles, DURGA -The warrior Goddess & destroyer of demons, SHIVA – The Lord of dance, RAAM – The handsome hero of the Ramayan & KRISHNA -The mischievous flautist.